ARTICLES
iOS 11 App Store Search Results Include Developer Page
For iOS 11 Apple stated that the App Store will have Enhanced Search which will include "developers, in-app purchases, categories, editorial stories, tips and tricks, and collections".  In the past, if you searched for a developer name the App Store would show those developers' apps in the search results.
In iOS 11 if you search for a developer by their name, the first search result will feature a page dedicated to that developer with a collage of icons generated from their apps.  It appears that the most recently updated app icon is centered with the next recently updated app icons partially displayed around them. If the app developer only has a single app then that single app is displayed as normal without the developer page.
Below is a screenshot of the App Store search results Kitefaster on an iPad running iOS 11.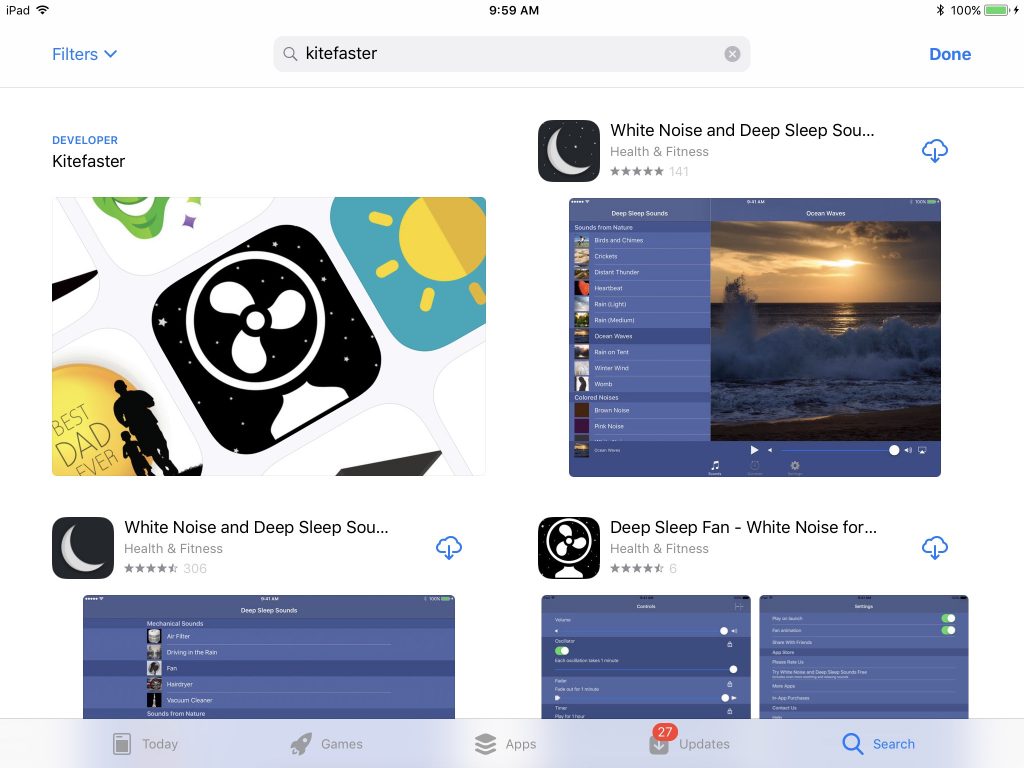 If you press on the developer search result you see a page with the Latest Released app on top followed by the rest of their Apps with separate categories for iMessage, Watch and Apple TV.  Below is a screenshot of the developer page.