ARTICLES
How to add a new user to your iTunes Connect account
First go to https://itunesconnect.apple.com/ and login.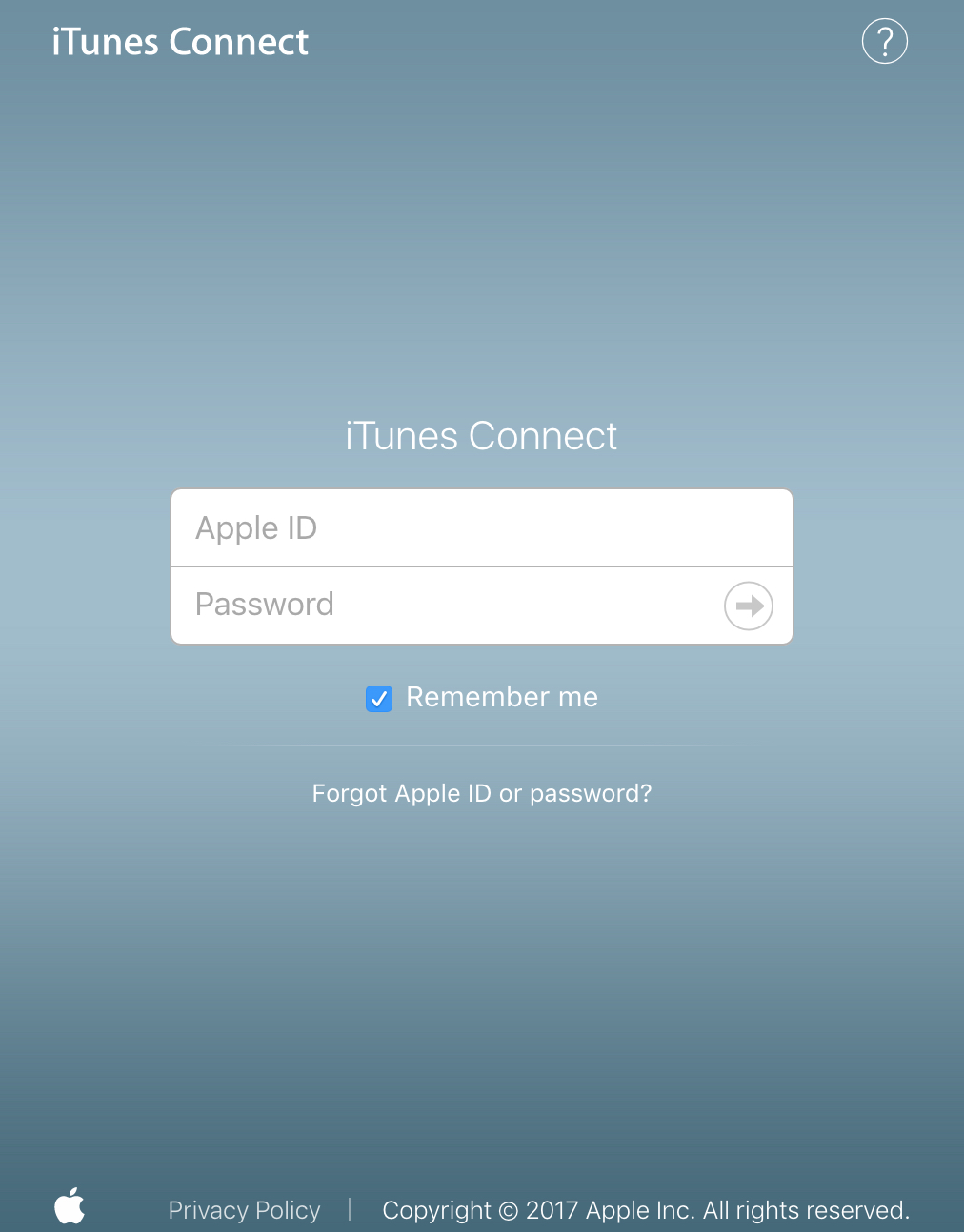 Second, select the "Users and Roles" icon.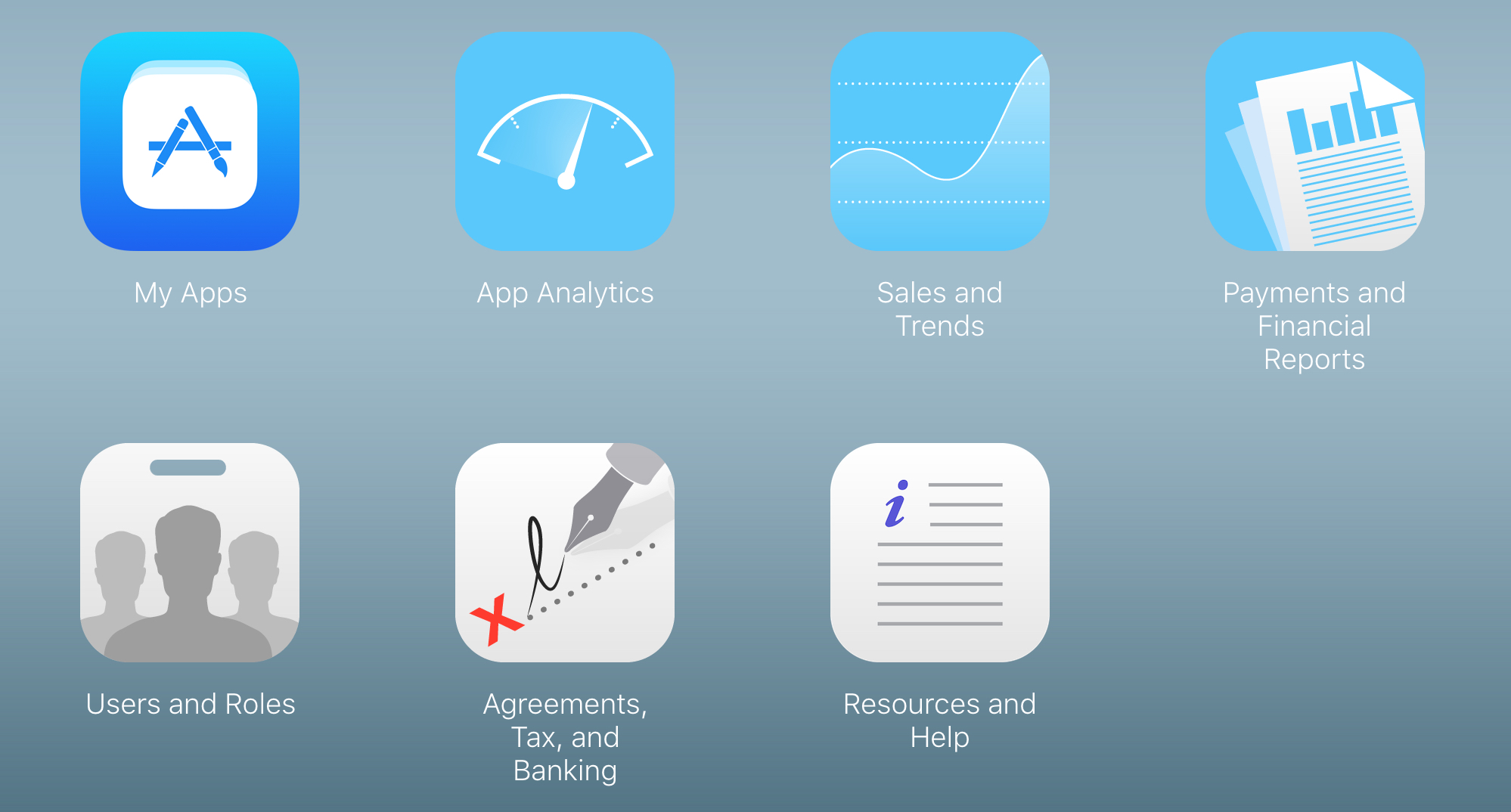 Third, press the + plus button to the right of User () to add a new user.  Enter their name and email address.

Select the role or roles to give the new user.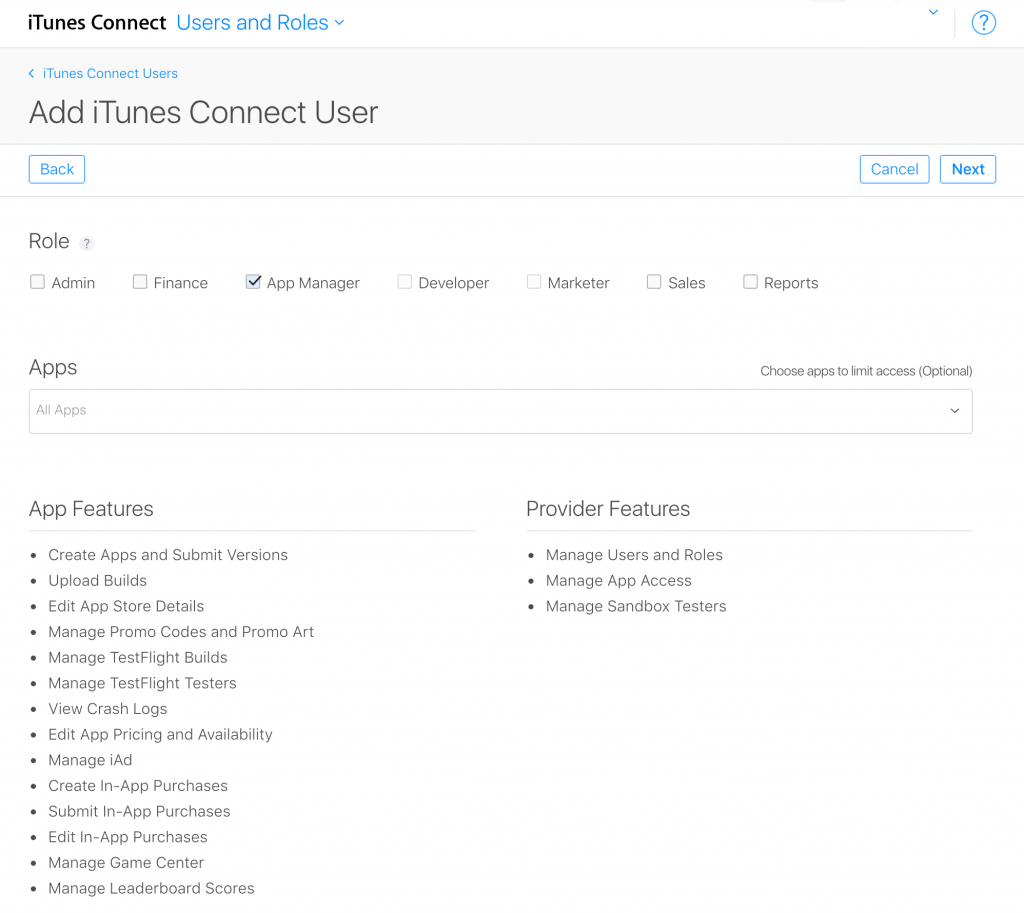 Lastly, select which email notifications they should receive.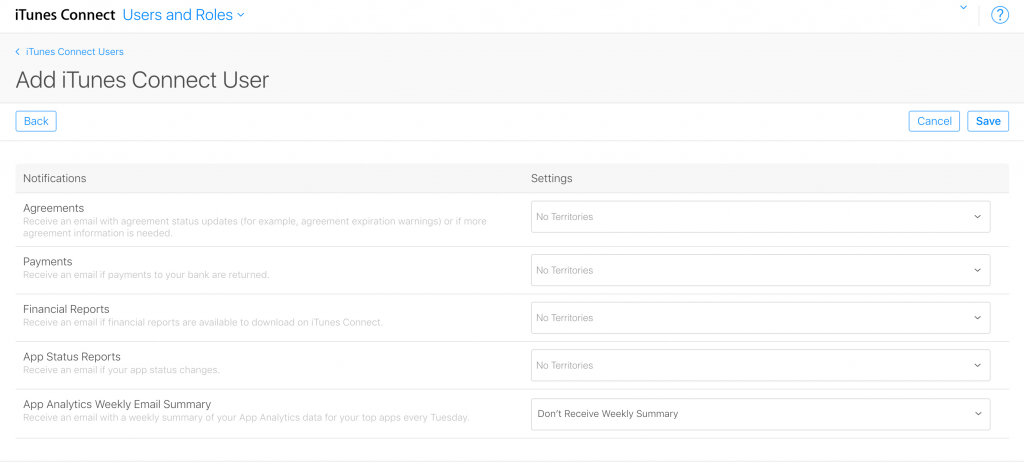 If you are hooking up a cloud reporting service such as App Annie or appfigures to your iTunes account, you should probably create a new user with the Sales and Reports Roles only.
If you are giving access to a freelance or contract developer to upload and submit apps for your organization, you will probably want to give them the App Manager role.
For more information about the different types of roles see Apple's documentation.