ARTICLES
How to use stickers in iMessage for iOS 10
Apple released iOS 10 in September 2016, along with a new iMessage app store featuring stickers and mini apps. How do you get to this new store you ask?
First, open iMessage, then press the grey and white arrow to the left of your text input box.

Second, press the third icon from the left for the new iMessage App Store.

Lastly, press the icon on the bottom left of the screen represented by four gray ovals.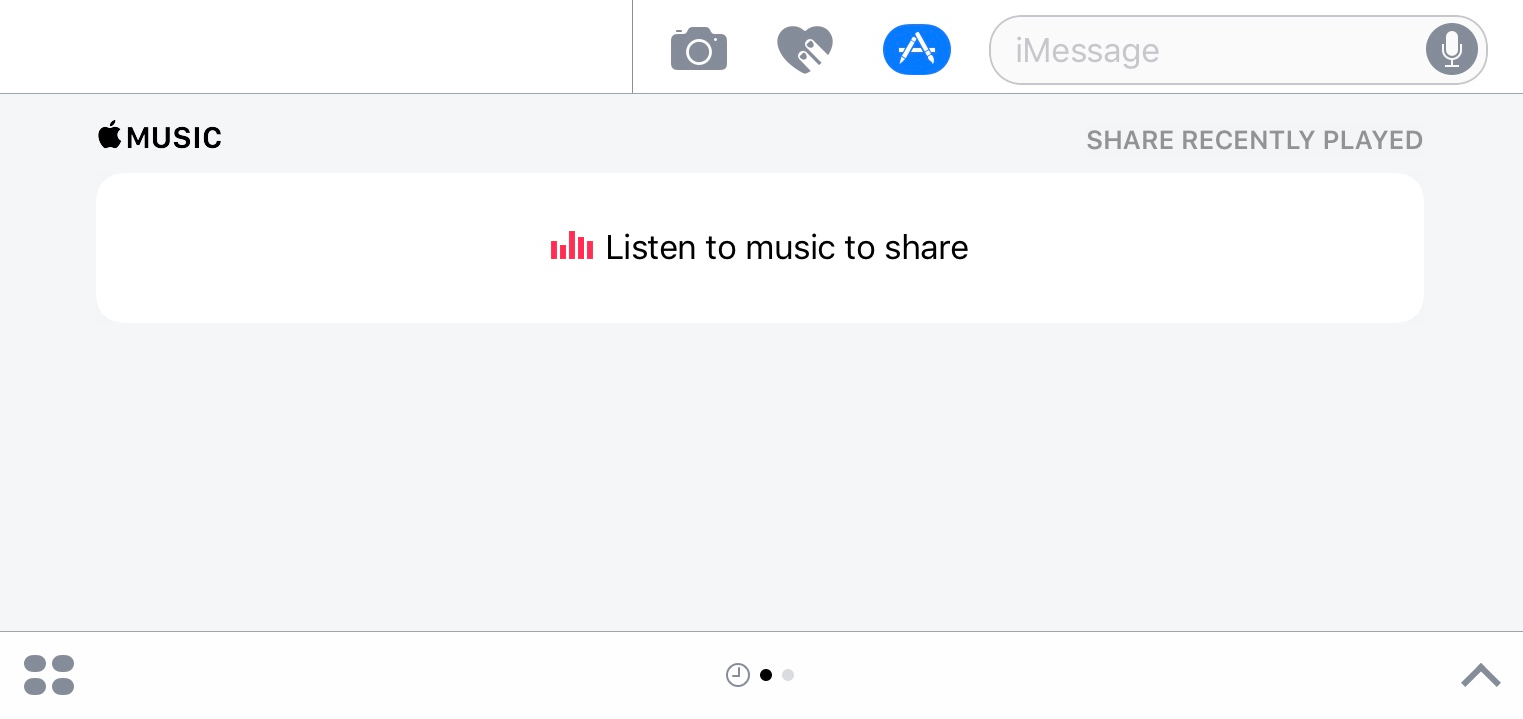 Below is a screenshot of the new iMessage App Store for iOS 10.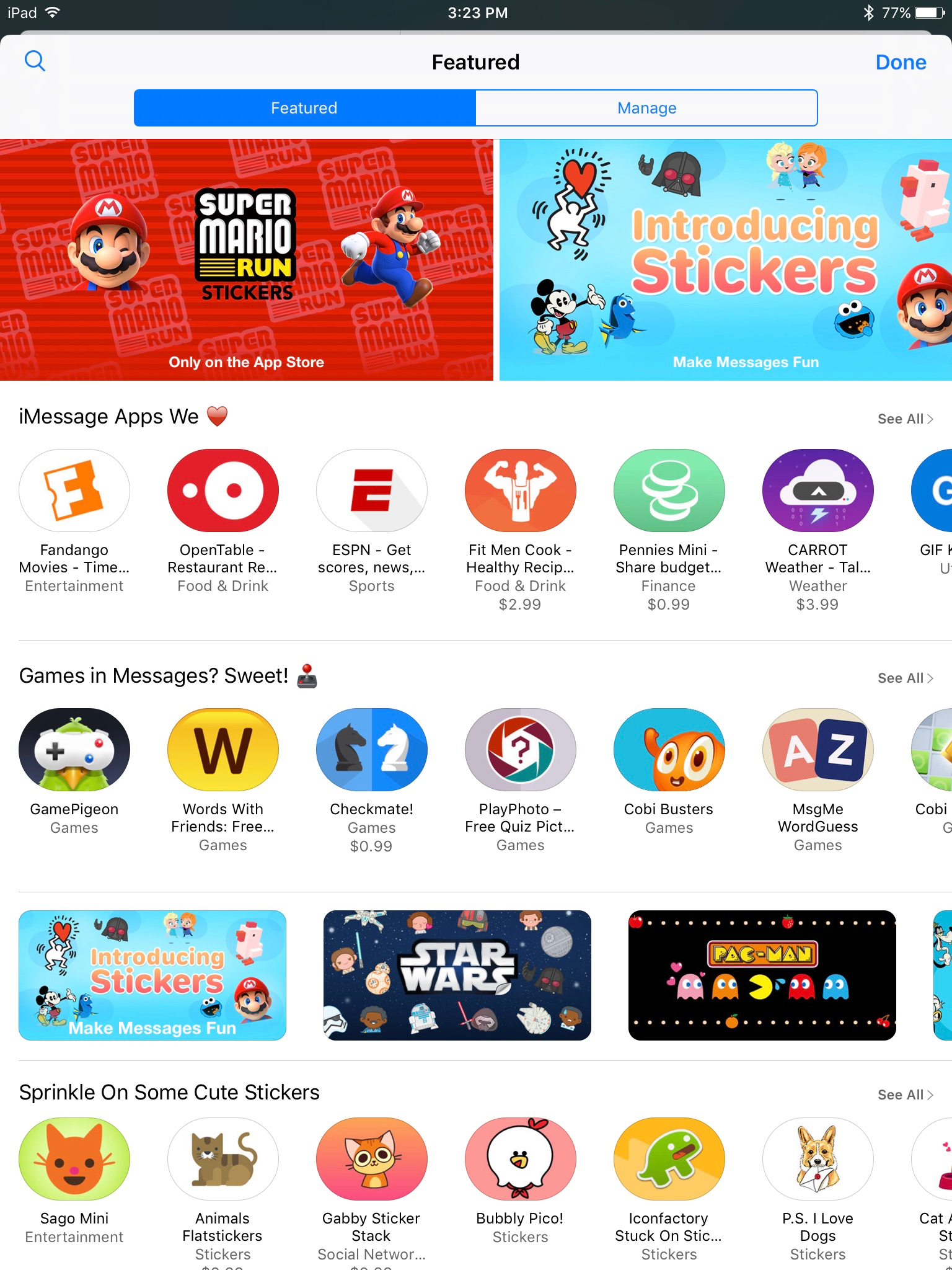 After you download a sticker pack you can press and drag it onto an existing conversation. You can drag it onto the end of a conversations bubble or directly onto a photo you sent or received. Or you can simply send the sticker by itself by single tapping the sticker and then adding an optional comment.
Use this link to take you straight to the iMessage App Store where you can download some of the sticker packs that I developed including:
Hipster Mustache, Beard and Glasses Stickers
Cute Baby Stickers
Cute Bear Stickers
Fun Hat Stickers
More detailed instructions on installing a sticker apps are available here.
– Have fun