ARTICLES
Turn an old iPhone, iPad or iPod into a Sound Machine for White Noise
Do you have an old iPhone, iPad or iPod you aren't using lying around. You can turn it into a sound machine for a nursery and keep your newer device in your own room.  Simply download a white noise app such as White Noise and Deep Sleep Sounds for free on the App Store.
Depending on the placement of the device and the distance to the bed or crib you might want to attach an external speaker. I previously used an iPad as the sound machine by itself but later switched to using an iPod. Since the iPod wasn't that loud and had a really short battery life I needed to get an external speaker and charger.  Pictured below is the new setup with an iHome iM59WC Rechargeable Color Changing Mini Speaker and a iClever BoostCube 4.8A 24W Dual USB Travel Wall Charger.
I placed them all inside of a baby wipes tub for now. I'm thinking of building a better enclosure when I have time.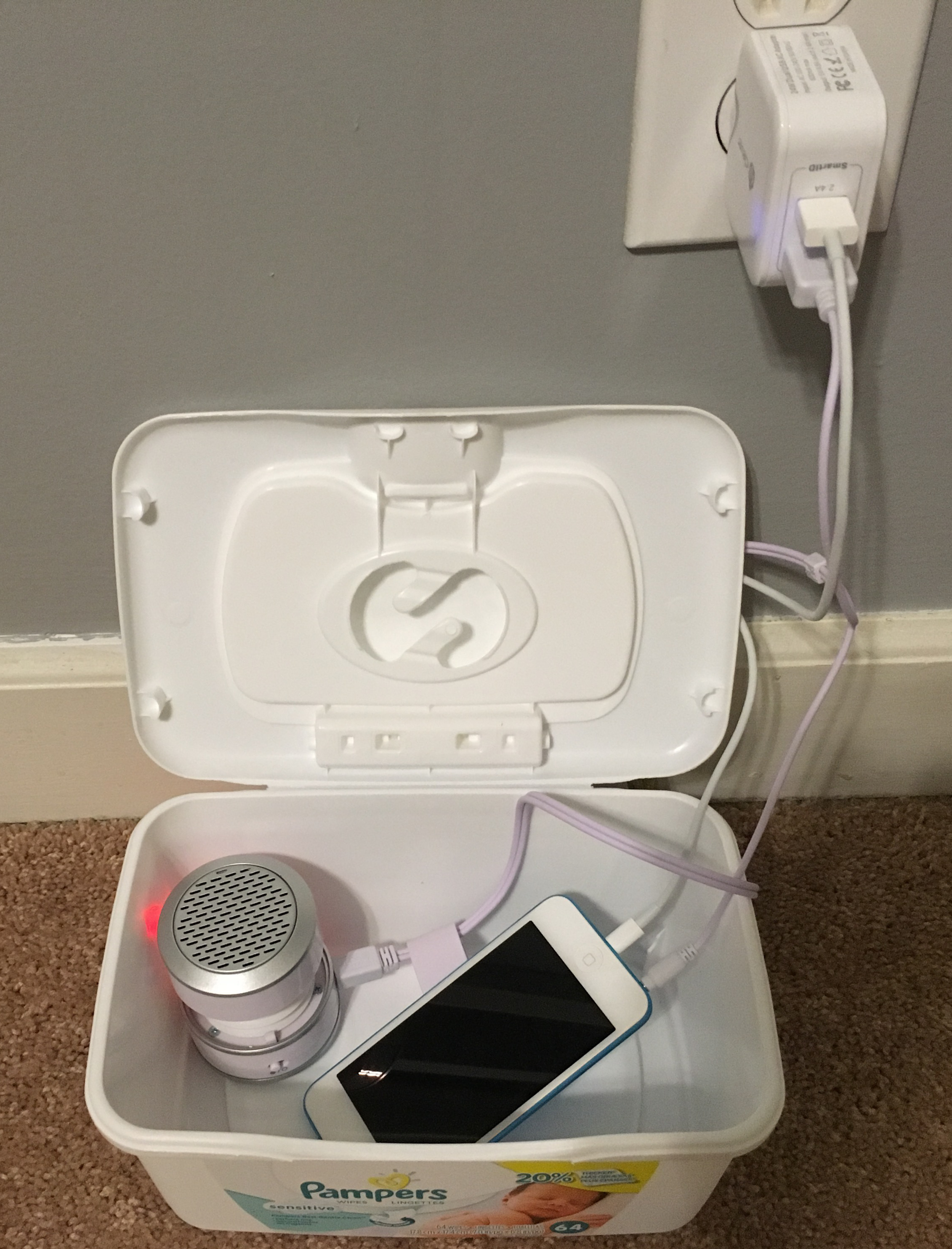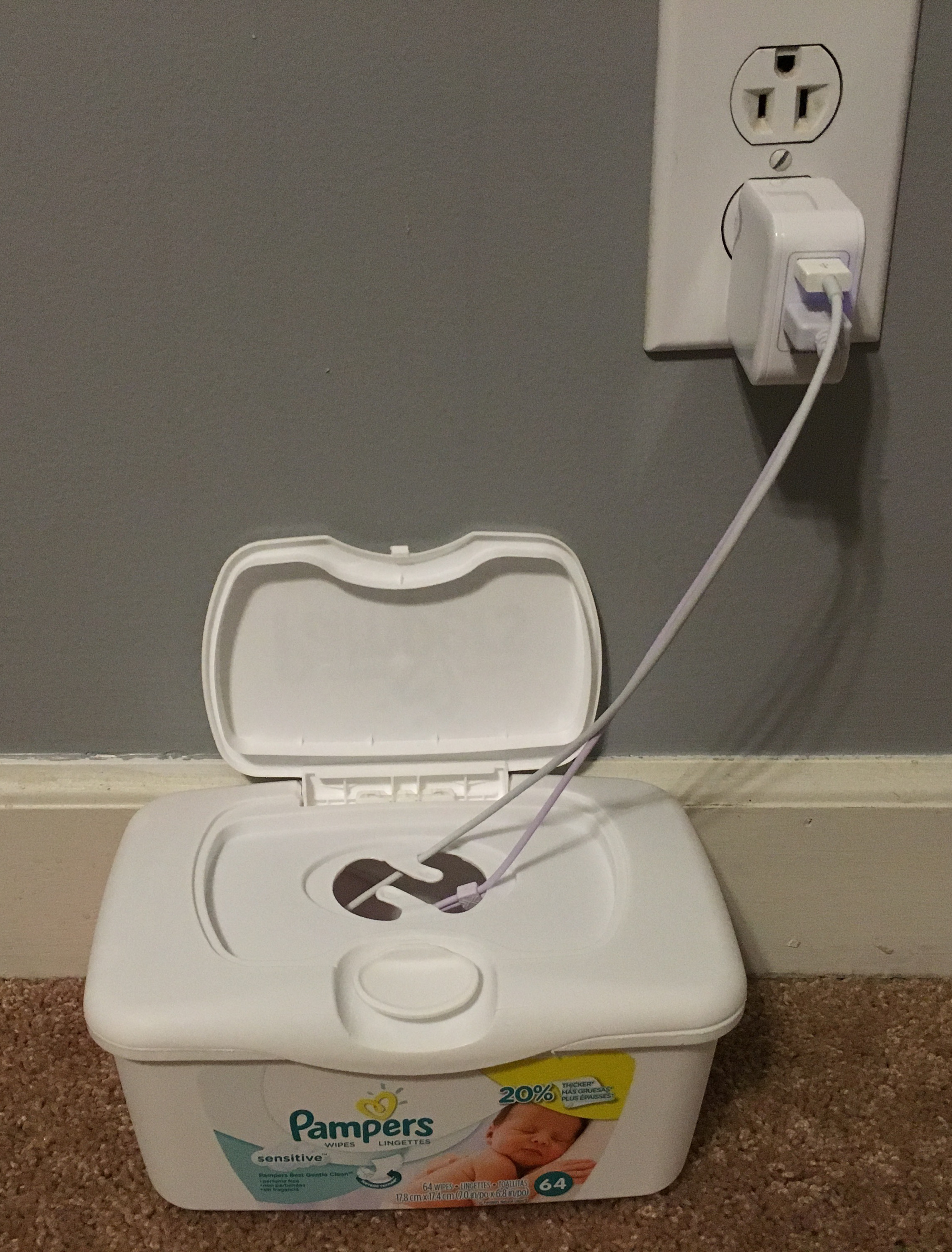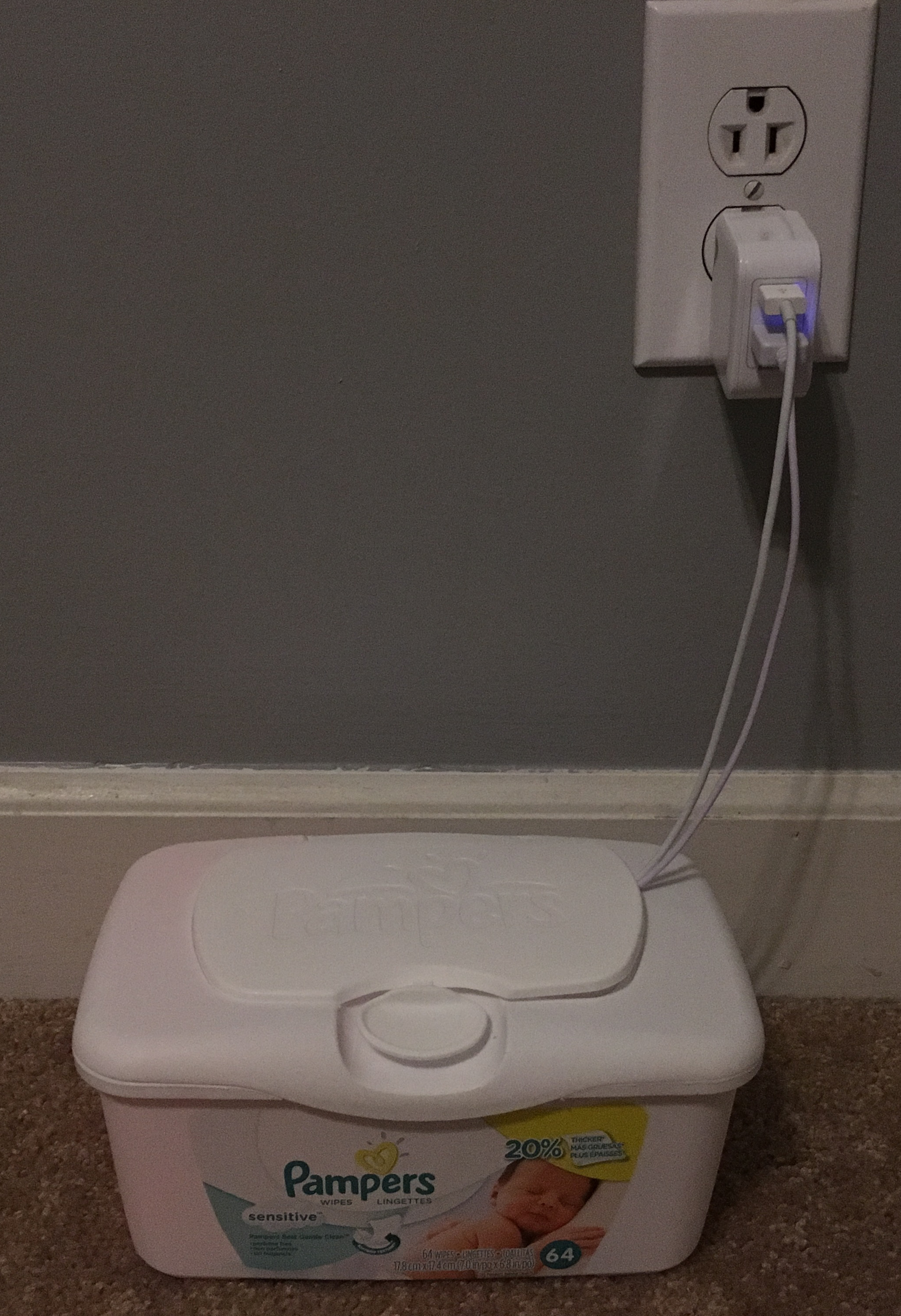 Here's a screenshot of the White Noise and Deep Sleep Sounds app that I developed for use in my son's nursery.  I also use it myself when traveling.  I find the Fan and Air Filter noises to be really effective. Before I set this up my son would wake up pretty often. Now he only wakes up when he is hungry. My wife uses the app on her iPhone just before bed time to help calm him down as well.