ARTICLES
How to hack a Sony STRDN1060 receiver and remote to show custom input names
I have a Sony STRDN1060 Receiver and although I have a universal remote (Logitech Harmony 650) which I like very much,  I find myself still using the Sony remote to switch inputs.  However, the default inputs labels of SAT/CATV, GAME, SA-CD/CD didn't really match up to the actual devices I had hooked up to those HDMI ports.  I have a TiVo, chromecast, and an Apple TV.
In order to simplify my life so I don't have to remember which input matched up to which device, I used a label maker (Brother Printer PTD600 PC) to change the labels on the remote.  I also used the sony web interface to change the lcd outputs on the receiver.
Here is the remote before: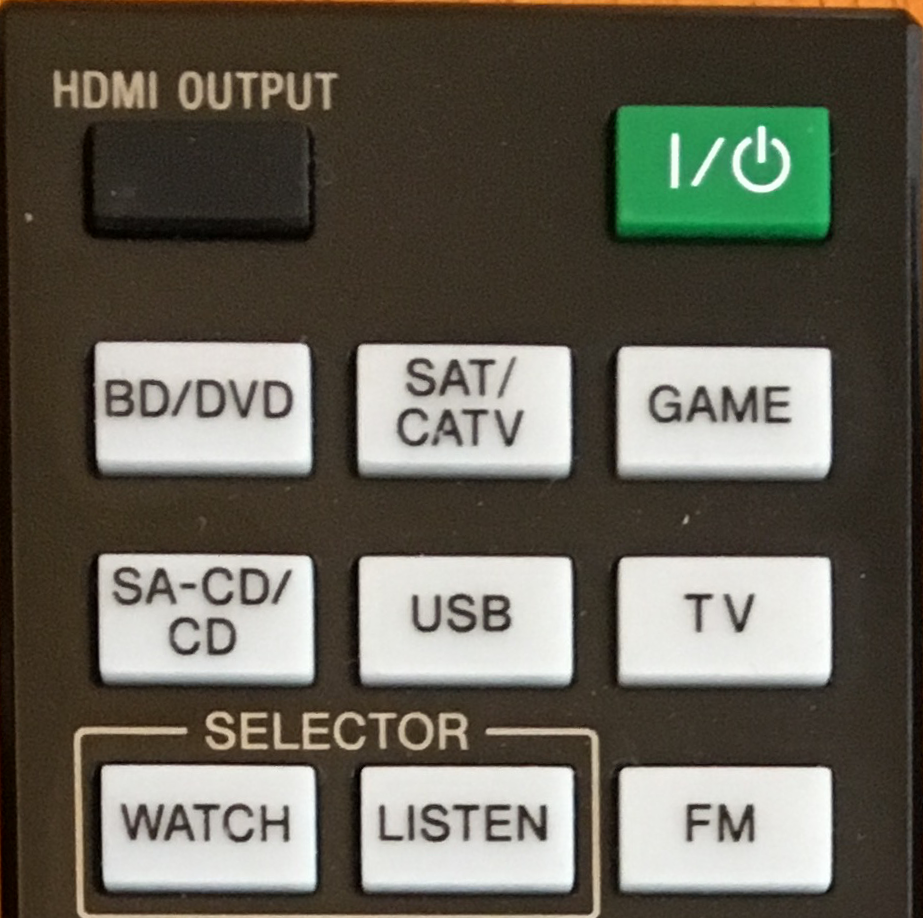 and after: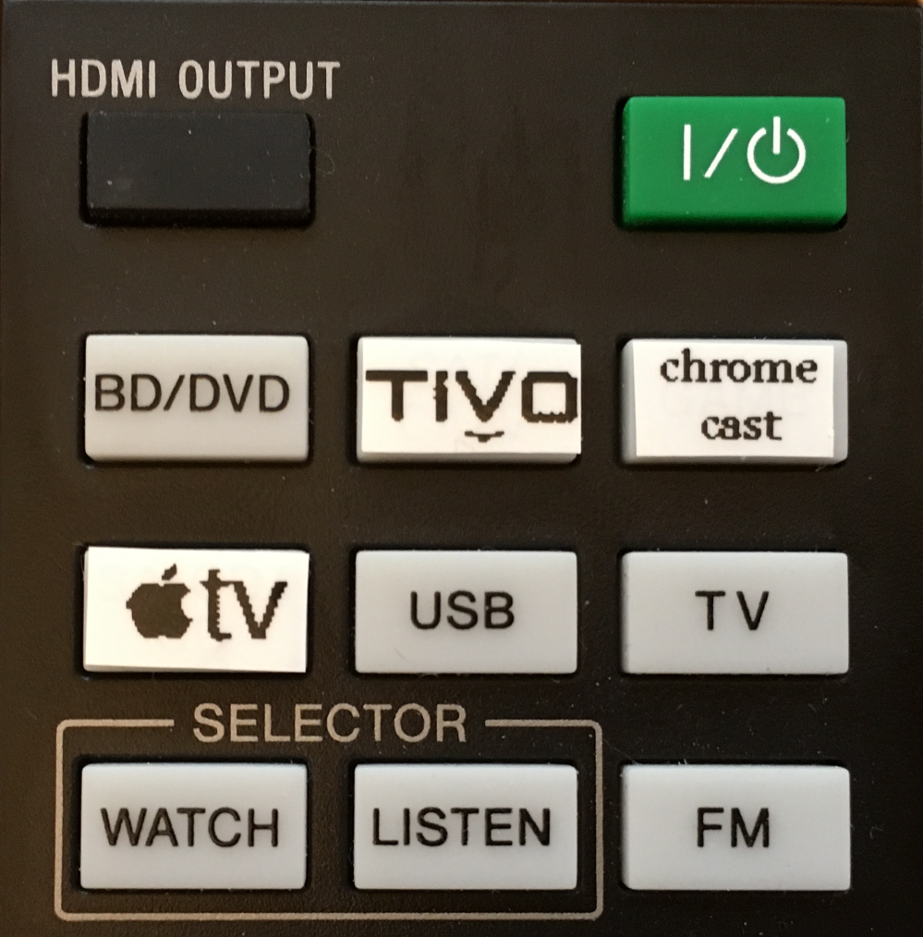 Here is an example of the lcd display:

I was able to reprogram the lcd display by finding the ip address of the sony receiver and visiting the input page.  From there I changed the name field.  You can also change the icons and some other settings.  To find the address log into your router administration page and go to the dhcp clients list.  My receiver had a hostname of new-host2.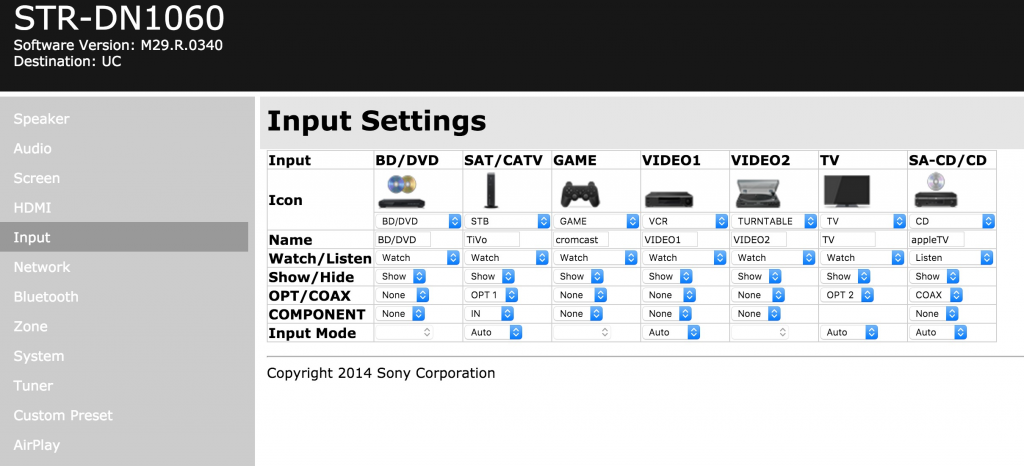 Although I haven't tested it, this method will probably work with other Sony Receivers.  (hint: make sure the receiver is powered on before you access its internal webpage)
If you have a connectable Brother P-touch label maker here are the .lbx files I used.
Did you find this post helpful? Support independent development and improve your sleep by downloading White Noise and Deep Sleep Sounds free from the App Store.